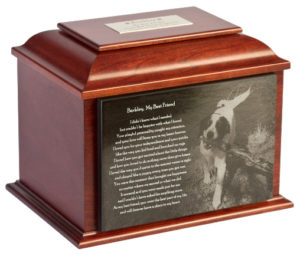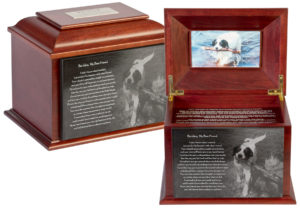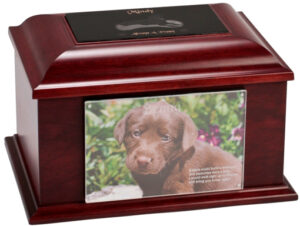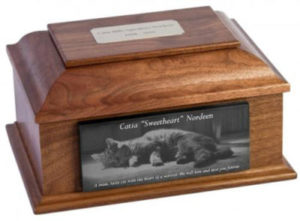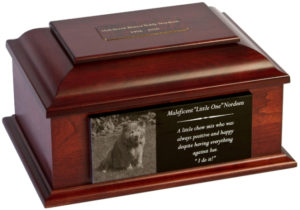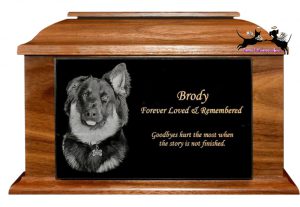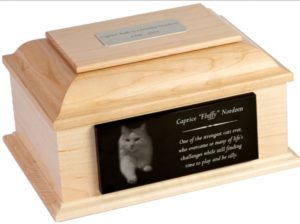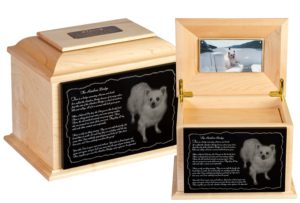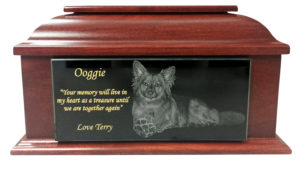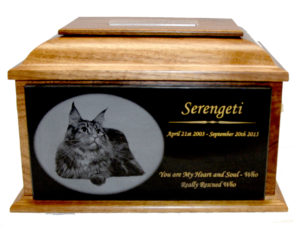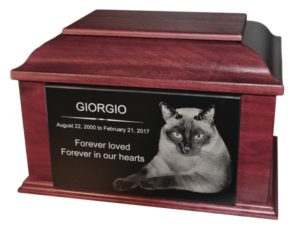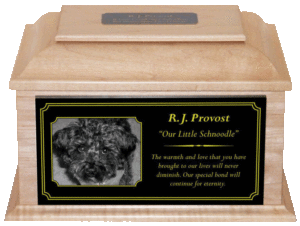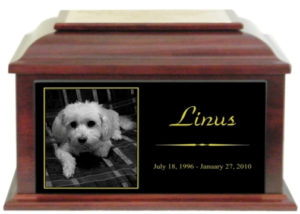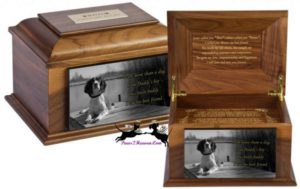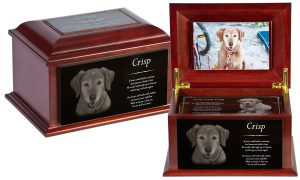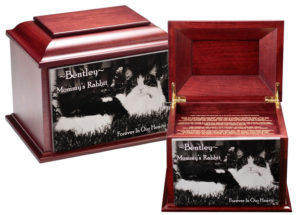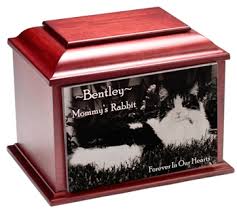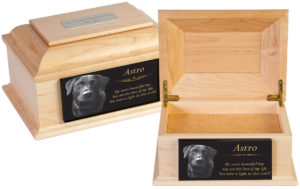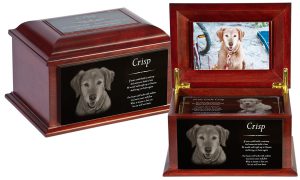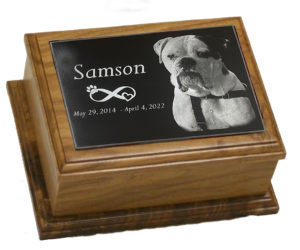 Our Cremation Urns Received A Patent In 2013. Etched In My Heart Memorial Pet Urns are individually handcrafted by skilled artisans who specialize in fine woodworking and engraving. The Urn is divided into four sections: Front Plate, Top Plate, Inside Lid and Inside Tray Sections: All sections of the Pet Urn are suitable for both your dog or cat. Each section of this Urn can be customized with marble, a wood engraving, picture frame, plaque and more. 
Bentley's amazing cat photo engraved beautifully on this pet memorial urn. We work very hard on capturing the personality of your cat.
Grieving pet people are turning to cremation now more than ever for their loved ones, numerous pet owners love the comfort they feel that cremation as the form of their beloved friend symbolizes.
Paws2Heaven can work with you every step of the way to create the perfect memorial pet urn for your dog or cat.